Joliet Pride Network is a non-profit organization dedicated to promoting inclusion, dignity and acceptance through advocacy for members of the LGBTQ+ community. Our organization is committed to creating safe spaces and fostering diversity.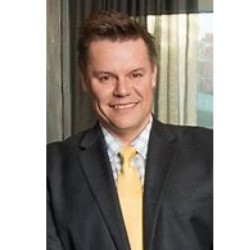 Jeff
Gregory
President / PrideFest Chair
Jeff is the Owner of Realty Executives Success in Shorewood and Yorkville. He lives in Joliet and is actively engaged in the Community. Jeff currently serves as Chairman of the Board of Midwest Real Estate Data. He's an aggressive fundraiser, having raised well over $2,000,000 for various organizations. Jeff has been the leading sponsor of Joliet PrideFest since its inception. He enjoys concerts, live theatre, movies, sporting events, politics, traveling and spending time with friends. Jeff is committed to increasing the reach of the Joliet Pride Network so that it serves as many people as possible in Joliet and surrounding communities.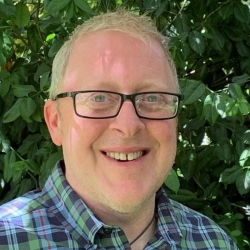 Michael is a lifelong resident of Joliet. Born, raised and educated in the Joliet area as well. Michael worked in the social worker Arena for over 20 years. Working for individuals with mental health issues who were hiv-positive. Michael has been active in the lgbtq + Community for years and has been organizing JolietPride Fest since its beginning. Michael is committed to Growing Joliet Pride networks visibility in the community and fostering diversity for Joliet and the surrounding communities.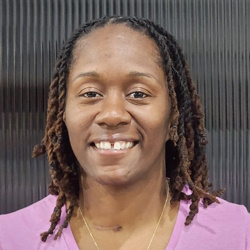 June Allen-Smith is a Combat Veteran who served 20 years in the U.S Army. She is also a licensed IL Real Estate agent and the proud owner of PostNet Shorewood. The connections have bred tremendous success and her background has given her a wealth of experience in organization, customer service, communication, teamwork, problem-solving and investing in long-lasting relationships. Her experiences taught her patience, flexibility, and how to remain calm; all critical in business. She has a passion for learning and a genuine concern for people, which are great for successful businesses! She is married with 3 boys and a fur baby.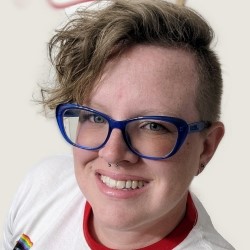 Lalania O'Connor (She/Her) is a highly dedicated and passionate professional serving as the Board Secretary and Outreach Chair for Joliet Pride Network. With a strong commitment to fostering inclusivity and advancing LGBTQIA+ rights, she has made significant contributions to the organization's mission and vision.
She consistently advocates for the diverse needs and interests of the LGBTQIA+ community. Her strong interpersonal skills enable her to build meaningful relationships with colleagues, volunteers, and community partners, further strengthening the organization's network and impact. Through her unwavering commitment and expertise, she contributes to advancing equality, celebrating diversity, and creating a more inclusive society for all.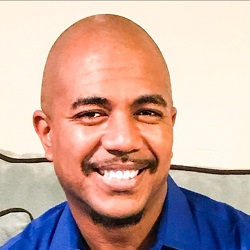 Rick Lockhart is a Chicago native raised on the west side of the city and Maywood. He attended SIU Edwardsville in pursuit of a degree in education. He's been serving in restaurant leadership for over 20 years, affording him the opportunity to meet so many great people, along with sharing in a plethora of experiences. In addition to his passion for hospitality, he has been able to engage in his hobby of podcasting and live-streaming, in which he's developed several platforms that allow for discussions around his experiences being a Christian, a man, a Black American and gay. He continues to focus on finding ways to create awareness around equality, equity and diversity and is excited to be speaking at such a prestigious event. He and Al his fiancé relocated to Joliet in Aug of '22 and fell in love with the area aiming to begin their family here!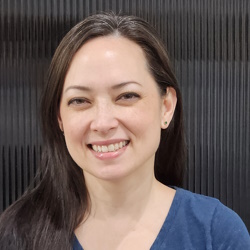 Mailyn Gotlund (she/her)resides in the little town of Homer Glen.
She received her B.A. in Sign Language Interpreting from MacMurray College in 2007. She became an Intermediate Licensed interpreter for IL in 2007 and has been EIPA approved to interpret in K-12 settings.
Professionally you may see Mailyn out and about providing American Sign Language interpreting services in a variety of settings such as: K-12, Higher Education, concerts/performances, presentations, theatrical and artistic works.
In her free time she volunteers on the PTO Board for the local elementary school as the Fundraising Chair.
Mailyn is driven by acts of kindness and finds it to be the most important work a person can do. Treat each other well with kindness and respect.
.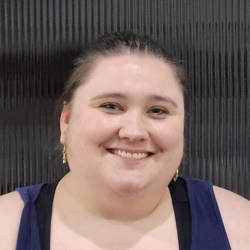 Kendra is a Madison WI transplant. She has been a volunteer for most of her life, for many organizations including a ferret rehab facility. She was a girl scout for 12 years, after graduating she attended events providing first aid and leadership. She moved to IL with her husband Jon. She worked retail until her son was born. She chose to be a stay at home mom for her son with special needs. Kendra has been with Joliet pride fest since it's beginning. So hopes to help improve accessibility in the lgbtq community. In her free time she enjoys traveling, exploring and snuggling her furry and non-furry family.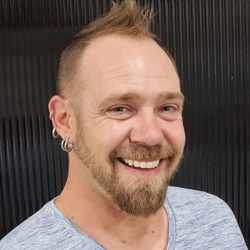 Blake Jurasich (he/him) is a graduate of Lewis University. He has been a resident of Joliet for 10 years (along with his partner of 5 years and their Furbabies). He can be spotted out at a variety of drag performances making new friends, supporting the art and those of the JPN family. Blake says, "being a part of JPN has been truly amazing; the love and support the group has for one another is why so many great things have already happened for the Joliet LGBT+ community and love watching it grow".